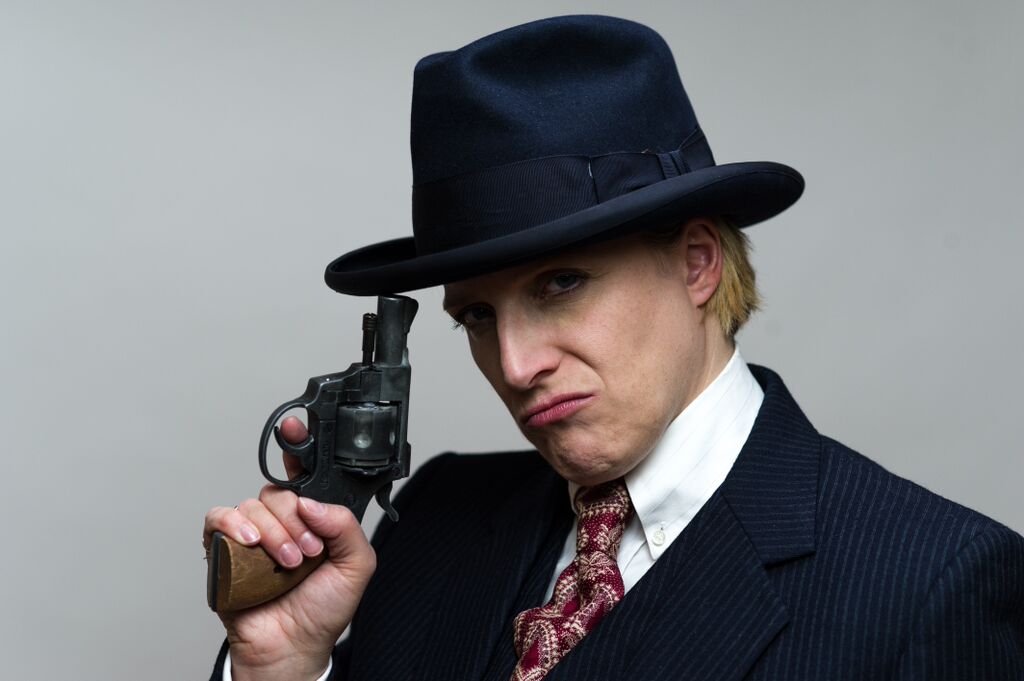 Maggie Hale, alone on stage, drinking beer and smoking, stares us straight in the eye(s) and tells us,  her invisible interlocutor, about her involvement with that gang of 40 women, who terrorized London in the early 2 0th century. Lead by the magnificently powerful  Diamond Annie, they pulled off the most daring robberies of the biggest department stores in the city, selling their goods, acquiring lots of cash and forming a little community of highly successful women who rose above all the stereotypes of their kind at that period. It is an amazing story that Margo Macdonald  transformed into a performance text as a result of enormous research, her work with director Mary Ellis  and her great acting skills that breathe life into what is essentially a historical narrative, told from Maggie Hale's perspective.
Story telling seems to be one of the dominant forms in the Fringe this year and uncovering women's stories is even more important if we look at Whose Aemilia, and Shit Im in love again, and I think my boyfriend should have an accent and others with their own special twist.
Macdonald's performance was extremely good as she flipped off her tale in a defiant, cynical, tough-minded way, showing us as much as telling us all about the difficult life she didn't really chose but slipped into because of unavoidable circumstances. Terrible stints in filthy London prisons, sexual encounters with the women she came to administer, the viscious power games that had to be played where sex and brutality  became the most important factor of manipulation, emotional distortions and difficult psychological adjustments to a life that allowed her to realize her own nature but that took a heavy toll as well.
The history is fascinating. It is not pretty in fact at times it was difficult to hear, but Margo Macdonald made it all work. With her sustained working class London accent, her defiant physical stance, her gaze that could destroy innocence and her character's strong presence that suggested the instinct of a wild animal perfectly adapted to the jungle of London, she, along with director Mary Ellis, produces a captivating and at times moving performance that should definitely be given a full-fledged theatrical production in the near future. ,
The Elephant Girls plays in the Studio Léonard Beaulne
The Elephant Girls, written and performed by Margo MacDonald.
Parry  Riposte Productions
Directed by Mary Ellis
Lighting by Laura Wheeler, costume by Vanessa Imeson
Photo: Andrew Alexander