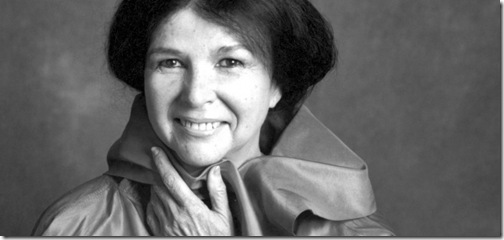 Alanis Obomsawin, filmmaker.
The Canadian Film Institute, in partnership with Carleton University's School For Studies In Art and Culture's Film Studies section, is proud to announce the next edition of the Canadian Masters series, featuring beloved documentary filmmaker Alanis Obomsawin!
The Canadian Masters series is an ongoing celebration of excellence in Canadian filmmaking, featuring onstage interviews, special screenings, and audience discussions with some of the greatest names in Canadian film history.
This event will take place in two parts.
On Thursday, January 26th, CFI Executive Director Tom McSorley will conduct an onstage one-on-one interview with Alanis Obomsawin, discussing her filmography, issues affecting Indigenous people in Canada, her artistic process, and her impressive career which spans 46 years. Following the interview, attendees are invited to stay for a reception in the Arts Court Studio, where Alanis will be in attendance.
Please Note: Seating for the interview is limited. Tickets are now on sale!
The second evening, Friday, January 27th, will be a FREE screening of Obomsawin's newest film, We Can't Make the Same Mistake Twice, and will take place at Carleton University's Richcraft Hall (formerly River Building). Alanis will attend the screening to introduce the film and participate in a post-screening discussion with the audience.
We Can't Make the Same Mistake Twice is a 2016 Canadian documentary film by Alanis Obomsawin about the First Nations activist Cindy Blackstock and her court case against the federal government of Canada. Blackstock's case alleges that the government is underfunding social services to children living on First Nations reserves.
This special free screening is presented with the generous support of Carleton University's Centre for Indigenous Research, Culture, Language and Education (CIRCLE). CIRCLE strives to facilitate the research, and delivery of linguistic and cultural materials of the First Peoples of North America as well as all Canadians. A special focus is on cultural expressions linked with music and language, both for Aboriginal Canadians and other indigenous people.
Our schedule for this illuminating event follows! As with all of our Canadian Masters events, this is a rare opportunity to get up close and personal with one of Canada's brightest stars.
You don't want to miss it! Click here to purchase your tickets!
Alanis Obomsawin in Person: The Interview
Alanis Obomsawin  •  Live Interview and Reception  •  120 min
Thursday, January 26, 2017, 7:30 pm, Arts Court Theatre
We Can't Make the Same Mistake Twice (FREE)
Alanis Obomsawin  •  Canada  •  163 min
Friday, January 27, 2017, 7:00 pm, River Building Theatre, Carleton University
English