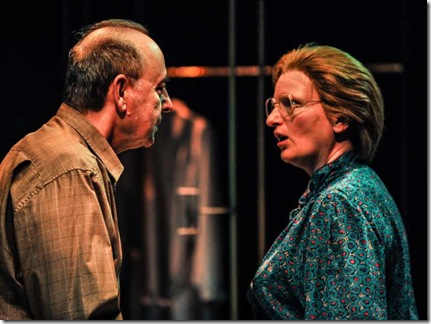 Photo: Andrew Alexander
Colleen Murphy's play, The December Man, comes to the National Arts Centre with its credibility enhanced by a flurry of honours, the most significant of which is a 2007 Governor General's Literary Award for English-language drama. It is a work of decency and integrity, and in its sensitive but lacerating portrayal of a middle-aged Montreal couple that finds no reason to go on living, it offers two rich acting opportunities.
Those excellent performers, Paul Rainville and Kate Hennig, meet their challenges superbly in this production from NAC's English theatre. When we first meet them, we're conscious of the delicate emotional interplay that can come only from the intimacy of a long-term relationship. It's a dynamic that persists in an opening episode which sees them, carefully dressed for the occasion and with the gas turned on, arranging themselves on the sofa with simple dignity to await their deaths.