More from the Capital Critics' Circle Awards
Reviewed by Capital Critics Circle
21
Nov
Posted:
November 21, 2014 Friday at 1:35 pm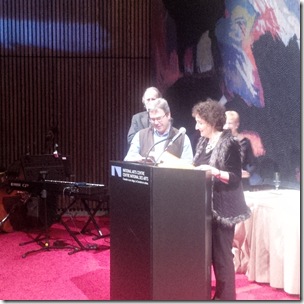 Photo Brie McFarlaine:   Eric Coates, artistic director of the Great Canadian Theatre Company accepting the award for Best Actor: Paul Rainville   from Alvina Ruprecht
MOnday November 17, 2014.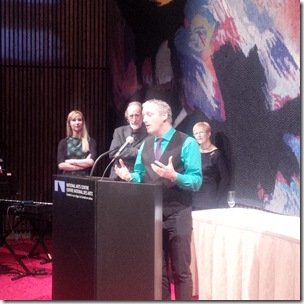 Photo Brie McFarlaine.
Ian Farthing accepting the Audrey Ashley award at the Capital Critics' Circle awards ceremony on Nov. 17, 2014.