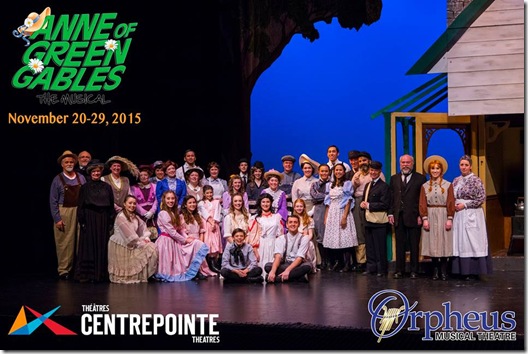 Photo. The cast on the Orpheus facebook. 
Is there anyone out there who doesn't know the story of Anne of Green Gables — the girl who was sent to the Cuthbert household instead of an orphan boy as requested?
Lucy Maud Montgomery's classic novel, adapted for the musical stage by Don Harron and Norman Campbell, has been running in Charlottetown, Prince Edward Island each summer for the last 50 years.
It was a hit in Ottawa when the Orpheus Musical Theatre Society presented its version in 1999 and it deserves to be a hit once more in the current production, as directed by Joyce Landry with musical direction by Terry Duncan and choreography by Debbie Guilbeault.