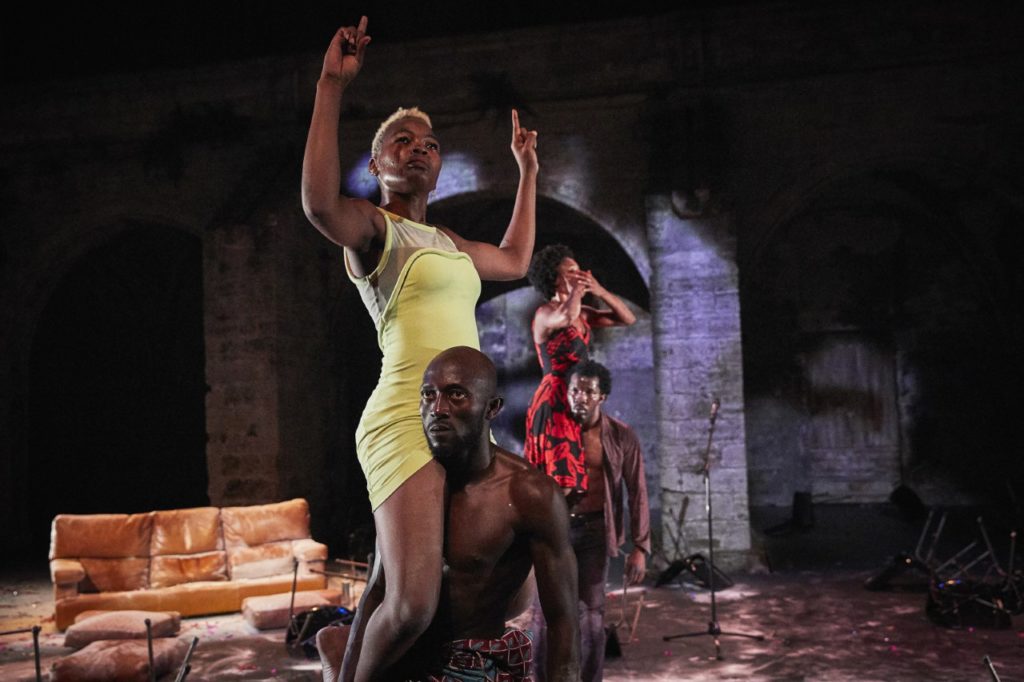 Choreography Serge Aimé Coulibaly; music Yvan Talbot; inspired by the political thought of Fela Kuti ; A production of the Faso Danse Théâtre, Halles de Schaerbeek (Bruxelles)
Born in Burkina Faso, Serge Aimé Coulibaly established his professional career in Africa. He moved to Europe in the early 2000s to re-invent himself as a European dancer and choreographer, now working in Brussels and Bobo-Dioulasso at the same time. In his subject matter and artistic devices, Coulibaly remains the patriot of his native country; he believes that an artist must remain the servant to his/her community. In his criticism of contemporary Africa, Coulibaly tirelessly asks one question – what role should or can play an artist  in today's charged world? His choreography, his dance, his personal presence on stage is Coulibaly's response to this question.
This response transforms Coulibaly's politics into poetry and philosophy, it brings to focus the divided self of an artist whose life style and whose audiences have become international.