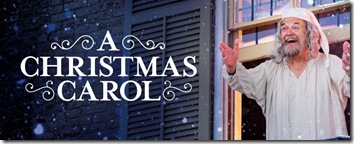 Andy Jones as Scrooge at the  NAC.
                                                                        John D. Huston as Dickens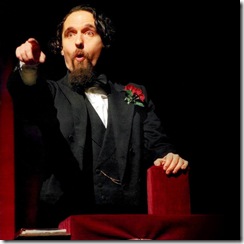 There's no doubt that the National Arts Centre has unleashed an intriguing production of something this Yuletide season. And yes, it purports to be A Christmas Carol —   indeed the printed program tells us that  the Dickens classic has been adapted and directed by Jillian Keiley, the NAC's restlessly inventive head of English theatre.