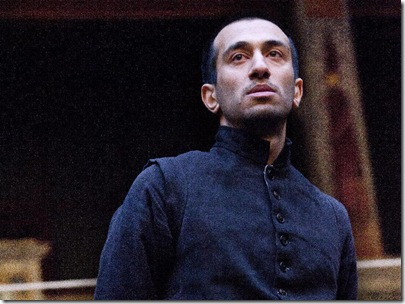 Photo:
If you blinked, then – like Hamlet trying to steel himself to action – you missed your chance.
On Saturday, Prescott's St. Lawrence Shakespeare Festival hosted Globe To Globe, the riveting international touring production of Hamlet by London, England-based Shakespeare's Globe theatre company. It was in town (and Canada) for two shows only before hitting the road again.
The company is touring Hamlet to every country in the world between now and 2016, the 400th anniversary of Shakespeare's death. The show also links to the 450th anniversary of the writer's birth this past April.