Shaw Festival 2015
Reviewed by Jamie Portman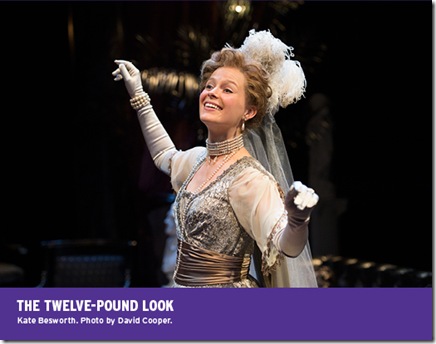 Photo: David Cooper.
When it comes to live theatre, some of the nicest surprises come in the smallest of packages.
This year's Shaw Festival lunchtime presentation is an absolute gem — a 105-year-old playlet from Peter Pan creator J.M. Barrie who reveals himself here as a sympathetic advocate of women's rights.
This funny and provocative one-actor, The Twelve-Pound Look by name, is not overtly political, but it was written at a time when Britain's suffragettes were actively campaigning for a woman's right to vote. And the suffrage movement has clear parallels to the play's preoccupations — the right of a woman to think and behave independently and to be an equal partner in a relationship.
29
Jun
Posted:
June 29, 2015 Monday at 1:50 pm