Musical performance
Reviewed by Patrick Langston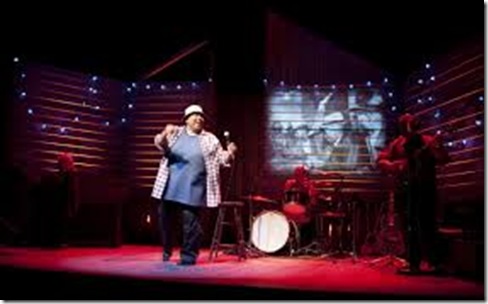 Reviewed Friday, April 26 for the Ottawa Citizen
Photo:Tim Matheson
Jackie Richardson on stage.
There's never any doubt in this blockbuster of a show about the late American blues dynamo Willie Mae "Big Mama" Thornton that the lady could handle herself. From slugging an abusive man when she was 14 to mopping the floor with another jerk when performing in a juke joint later in life, Thornton — played with conviction, grace and one mighty big voice by Canadian jazz icon Jackie Richardson — took guff from no one.
At the same time, she had great emotional generosity. That combination of taking no prisoners and a big heart, coupled with her instinctive artistic honesty, made Thornton that rare performer who connects almost physically with her audience……..
Read more: http://www.ottawacitizen.com/entertainment/Review+Mama+Willie+Thornton+Story+with+video/8303108/story.html#ixzz2RgkPq6yl
27
Apr
Posted:
April 27, 2013 Saturday at 1:10 pm
Reviewed by Jamie Portman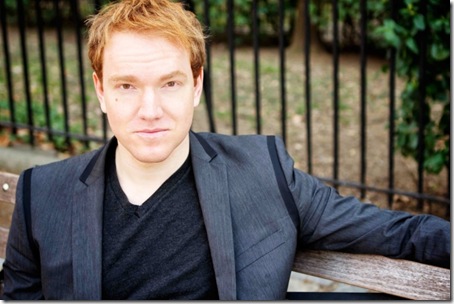 Photo: Eddie Hobson.Jonathan Estabrooks sings Baron Douphol in La Traviata by Verdi for Opera Lya
Concert performances of opera can often be problematic., and you can experience a severe let-down when the performers essentially drop anchor once they arrive on stage, disregard the drama and proceed on the assumption that their only job is to sing the music.
But Opera Lyra happily sets higher standards. They have trotted out that old war horse, La Traviata, and delivered a thrilling experience both musically and dramatically.
23
Mar
Posted:
March 23, 2013 Saturday at 3:20 pm
Reviewed by Iris Winston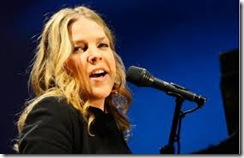 Photo from The Ottawa Citizen. Diana Krall at the NAC
A fine jazz pianist and singer with terrific timing and a great backup quintet. Isn't that enough for a first-class concert?
Apparently, Diana Krall's handlers do not think so. Rather than trusting their star, they clutter the show with a constant backdrop of irrelevant, distracting and often ugly visuals. Old movies are fine in their place, but when the sense of relief at the sight of a plain red curtain during the gaps between them is overwhelming, the clear indication is that this is not their place.
26
Feb
Posted:
February 26, 2013 Tuesday at 9:57 am