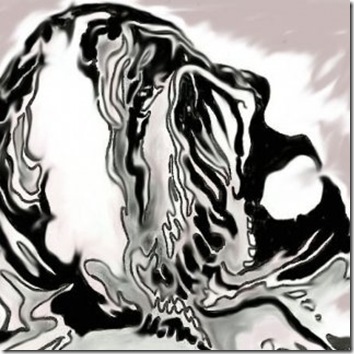 Reviewed by Kat Fournier.
Jusque dans les os   Collectif (dif)FRACTION
Written by Stéphanie Pelletier, Directed by Stéphanie Pelletier and Kathleen Aubert
Inspired by a real moment in the playwright's life, Jusque dans les os recounts a night wherein a man tried to force his way into her home. The trajectory of this play is deliberately narrow: It is a reflection on fear, imagination and the earth-shattering moment wherein the playwright's fear turned to terror. The staging is very still, and yet, the production is effective. The strength lies in the strength of the acting, bolstered through the the use of some simple props. This straight-forward play lures the audience back into a moment; the subtlety is quite evocative.