Twelfth Night: Light production sacrifices depth for fun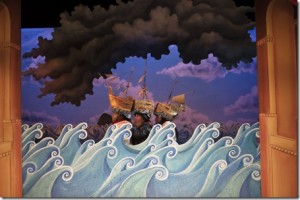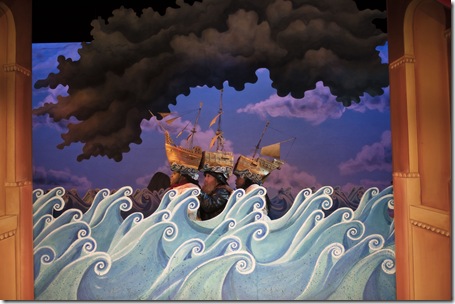 The NAC English Theatre Company has teamed up with The Old Trout Puppet Workshop for a visually stunning production of William Shakespeare's Twelfth Night. The Old Trout Puppet Workshop hits it out of the park with the sets and masks, which director Jillian Kieley elegantly brings to life. It's not a flawless production, or a version that gives Shakespeare's elegant balance of comedy and melancholy its due respect, but it is fun and visually appealing.
Twelfth Night hardly needs much explaining, so let me be brief. Viola is separated from her brother Sebastian in a ship wreck. She washes up on the shoes of Illyria, cross-dresses as a eunuch named Cesario, and serves in the court of count Orisno, who is in love with a disinterested Olivia. Viola-as-Cesario is sent to woo Olivia, who falls madly in with her/him. Did I forget to mention that Viola is in love with Orsino? Or that there is a sub-plot between Olivia's perpetually drunk cousin, Sir Tobey Belch, his drinking buddy Sir Andrew Aguecheek, and the servants?
The production is light, colourful, and fun. It's described as directed by Keiley and imagined by the Old Trout Puppet Workshop. This is very clear throughout the production, as the wonderful aesthetics overwhelm the story. Much of the depth of Shakespeare's text is sacrificed for the visuals and an over-reliance on farcical, physical comedy. The joke Sir Toby Belch and his group play on Malvolio is treated as just a bit of fun, so the blighted man's anger and despair seem out of place.
Likewise, the decision to set the play in the late 17th century would have been more believable had the costuming been more consistent. A sailor's very modern raincoat and hat seem out of place in a sea of stockings, embellished jackets, and wigs. Likewise the jester Feste's white costume looks out of place in the 17th century, and too simple and colourless for the 16th. …