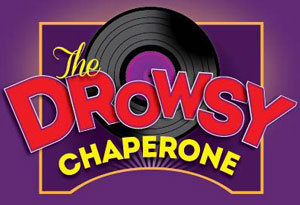 The back-story has all the charm of a fairy tale. But, the Rural Root Theatre Company's rendering of The Drowsy Chaperone gives no indication of awareness of its history. (A note in the program would be appreciated, as would a more coherent organization of the cast and crew bios.)
Almost 16 years ago, friends celebrated the engagement of Bob and Janet in Toronto by putting together a collection of songs, entitled The Wedding Gift.
The private event was such a success that, renamed The Drowsy Chaperone, it became a popular show at the Toronto Fringe, was then presented in a lengthened format with Bob Martin (the Bob of the engagement party) now involved, in larger houses in Toronto, courtesy of top Toronto producer David Mirvish. From here, the Canadian musical became a Tony-award winner on Broadway with numerous productions in London's West End, Los Angeles, Australia and Japan, as well as touring across Canada. It became available for community theatre production only recently.
The names of the bride and groom in the show are constant reminders of its origins, while the intentionally slight plot combines a gentle spoof of the musicals of the 1920s with a celebration of the genre. (Continue reading » )