January, 2017
Reviewed by Jane Baldwin
ArtsEmerson is presenting the American début of Our Secrets, written and directed by Béla Pintér. The widely acclaimed Hungarian troupe, appropriately called Béla Pintér and company, is taking Our Secrets to New York after its short Boston run. Performed in Hungarian with supertitles, the play addresses the power that the communist state had over its citizens. It takes place in the 1980s, a period when the government encouraged its citizens to revive Hungary's folk songs and dances as an attempt to prevent the population from falling under the influence of Western popular music. Three musicians play a variety of string instruments and a synthesizer.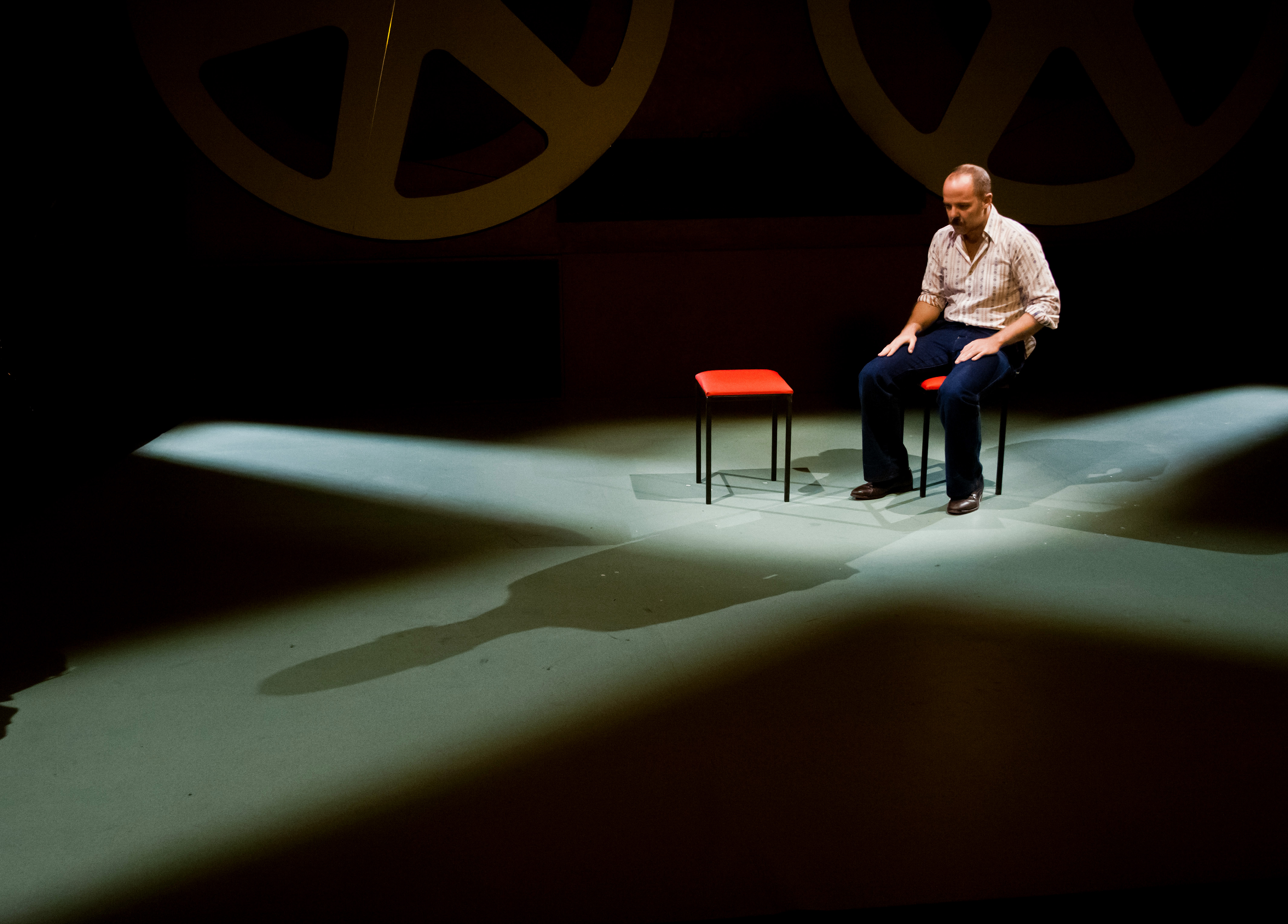 Photo: Cscaba Maszaros
The narrative revolves around a folkloric group who meet to dance and sing. One of their members is István Balla Ban (Zoltán Friedenthanal) a musicologist and a man with a secret that will interest the Hungarian intelligence service. He visits a therapist (Eszter Csákákanyi) for help with his sexuality. István is desperately attracted to his seven-year old stepdaughter Timike (Éva Enyedi) and because of this infatuation is no longer aroused by his wife. He claims that he has never done anything untoward with the stepdaughter. It is a lie. He has taught the little girl sexual games that involve his pleasure and that strangely she enjoys.
Having bugged the therapist's office, Comrade Pánczél (Eszter Csákákanyi) head of the intelligence service, calls in István and gives him the choice between going to prison for pedophilia or becoming an informer who will be rewarded by the state. Weakling that he is, he agrees to spy on his friends. In developing István as an unhappy reprobate, Pintér casts a shadow over the society as a whole. The playwright takes this a step further by using a disconsolate would-be dancer (Szabolcs Thuróczy) in the folkloric group as István's contact. He became a servant for the state to avenge himself on the other dancers who mocked his lack of talent.
24
Jan
Posted:
January 24, 2017 Tuesday at 2:15 pm