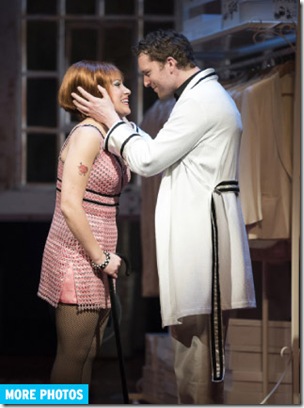 Photo: David Cooper
NIAGARA-ON-THE-LAKE, Ont. — Sweet Charity poses a challenge to any performer hazarding the title role.
Here's the problem. This 1966 musical was conceived as a showcase vehicle for the legendary Gwen Verdon, a one-of-a-kind Broadway talent. Her director husband, another legend named Bob Fosse, saw her as ideal casting for the role of a forlorn New York dance hall girl who keeps being disappointed in love.
I saw Verdon as Charity, and her high-kicking performance was definitely one for the memory books. She had a dynamite presence — even though, in portraying a character who is more used than loved, she seemed to be fulfilling the inner needs of a director whose depiction of women on stage or screen often seemed problematic.
The show ultimately belonged to Verdon — not to playwright Neil Simon, whose amusing, observant book seemed tailor-made for its star, not to composer Cy Coleman who provided some of the best music of his Broadway career for Sweet Charity, not to veteran lyricist Dorothy Fields who, at the age of 61, had provided a succession of witty, verbally brilliant complements to Coleman's score.