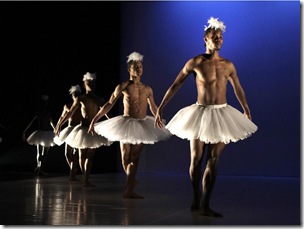 The 2015-16 season showcases the best dancers, choreographers, and designers from around the world, the line-up includes artists from 14 countries: Belgium, Brazil, Canada, China, Finland, France, Germany, Israel, Japan, South Africa, Spain, Taiwan, the United Kingdom and the United States.
Dada Masilo: Swan Lake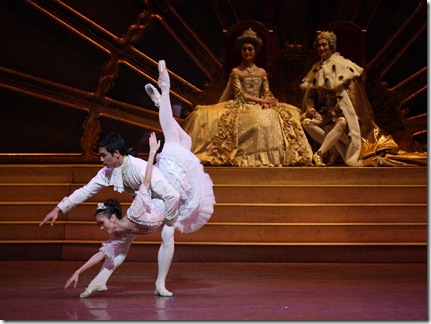 Canada's Royal Winnipeg Ballet: Going Home Star – Truth and Reconciliation January 28-30, 2016  A star-studded collaboration between the RWB, Canadian author Joseph Boyden, choreographer Mark Godden, and Canadian composer Christos Hatzis. Going Home Star was 10 years in the making, first envisioned by late Cree elder/activist Mary Richard and RWB Artistic Director André Lewis. Searing and sensitive, this powerfully emotional classical ballet is the deeply resonant love story of Annie and Gordon, a pair of contemporary aboriginal young people coming to terms with a soul-destroying past. Without truth, there is no reconciliation. Canada's Royal Winnipeg Ballet was last at the NAC in January 2015, performing The Handmaid's Tale.
Hong Kong Ballet: The Sleeping Beauty March 3-5, 2016. Embrace the timeless enchantment of one of the world's favourite fairy-tale, The Sleeping Beauty. This sumptuous production, staged by Cynthia Harvey, features technical brilliance and bravura dancing, stunning sets and costumes by Mark Bailey, and Tchaikovsky's magnificently seductive score. This fast-paced ballet delivers family-friendly fun with all the essential fairy-tale ingredients: storybook characters, romance, fate, good versus evil— and of course, true love! Hong Kong Ballet makes its NAC debut.