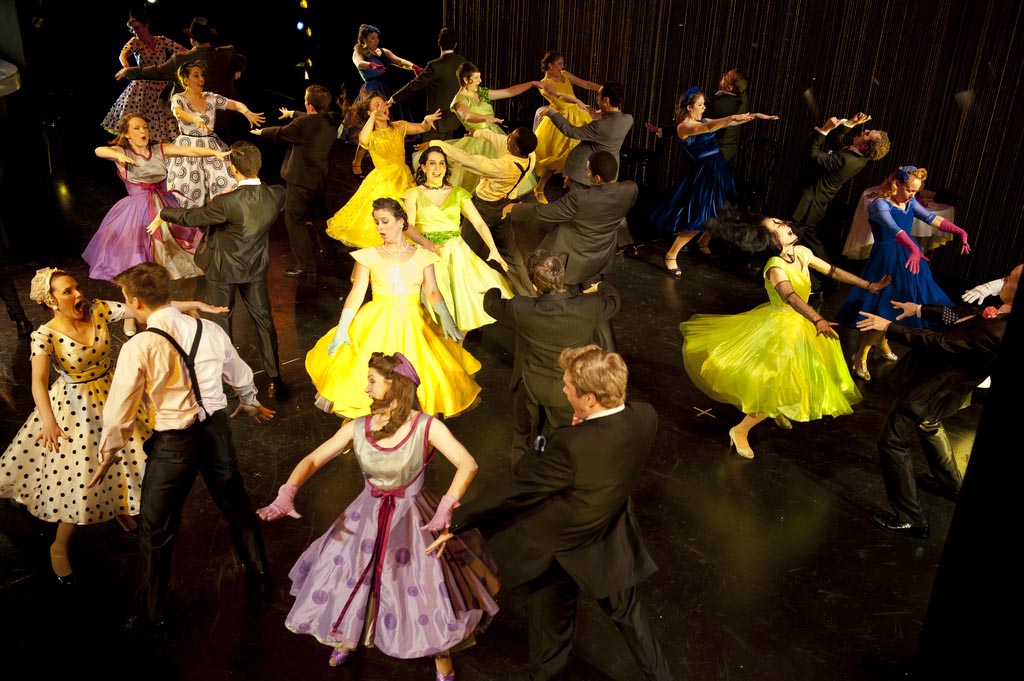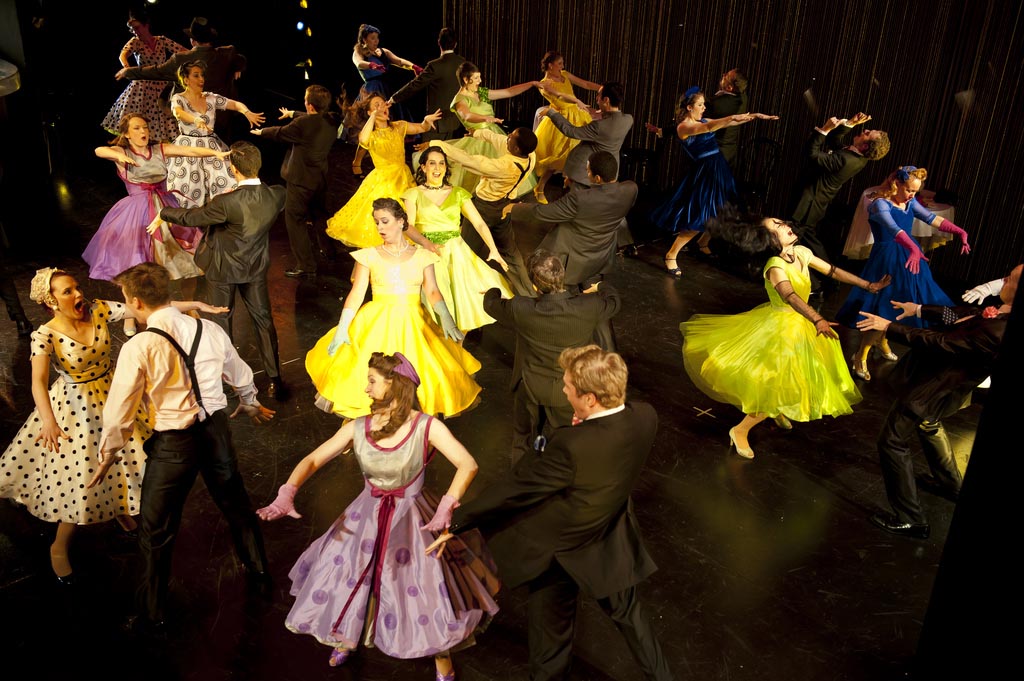 Café Variations. Photo. Paul Marotta
Café Variations arrived in town with lots of promise – a book by experimental playwright Charles Mee, directed by his frequent collaborator Anne Bogart, and music and lyrics by the Gershwin brothers. But despite this seemingly winning combination, the show never quite coalesced.
Rather than an exploration of plot and/or character, the play is an investigation of and disquisition on the problems, joys, and fears of romantic entanglements – with song and dance thrown in. The cast of thirty, composed almost equally of Bogart's SITI Company actors andEmersonCollegemusical theatre students, varies in musical and dance ability with several students outshining the professionals.