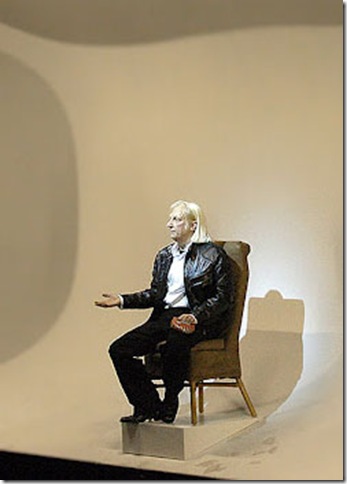 Yves Jacques in The  Anderson Project
The productions of writer, actor, and director Robert Lepage remain works-in-progress as they travel the world, often over a period of years. This is the case of his one-man show, Le Projet Andersen/The Andersen Project, first created in French in Québec City in 2005, and now playing in a largely English adaptation at ArtsEmerson's Cutler Majestic Theatre. In many ways it is dissimilar from the French version I saw in Montreal in 2006.
Robert Lepage has been replaced by his alter ego, the bilingual Québécois actor Yves Jacques, and a layer of cultural significance lost in translation. In Lepage's semi-autobiographical works, a Québécois leaves home and encounters the outside world.